---
SimPal-T420-V2 4G LTE power socket is one of simple remote power control device, Work on 4G LTE network, remotely turn on/off the power output by sending SMS or calling from your mobile phone. Temperature sensor included on the socket, automatic send SMS when temperature change or 220V power failure.
It can be working as router of wireless slave socket and wireless alarm sensors. It can control 4pcs SimPal-T20-V2 or SimPal-S20 slave socket and 6pcs wireless sensors for alarm function..
Use for home power remote control, temperature monitor and power failure alarm etc. Can be use to control home heating device, router reboot, electricity application control etc.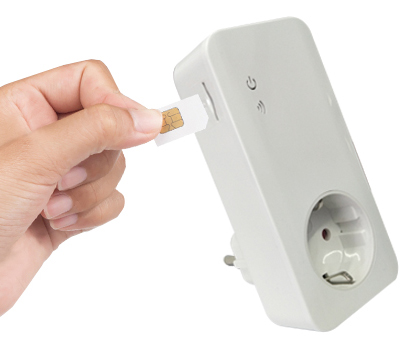 Main Features:
Turn on/off power remotely:
Work on 4G network, no WIFI or internet request, use APP or calling to turn on/off power remotely.
SMS alert of power failure:
SMS alert to your mobile phone when 220V power failure or restore.

Multi-modes auto control:
Come with temperature sensor, support thermostat control for electricity heater. Support three groups schedule control, one group timer control.

Temperature monitor:
Temperature sensor included on each socket, SMS alert to your mobile phone once the temperature out of setting range.

Work with slave socket and wireless accessories:
Only one SIM card to control max 5pcs power socket, work with wireless accessories for alarm function.
Worldwide socket types:
Germany, France, Australia, American and British socket plug available.
Technical Specification:
Product size

125*60*80 mm (EU plug)

4G LTE Frequency

Cat 1
LTE FDD: B1, B3, B5, B7 ,B8 ,B20
LTE TDD: B40

2G support.

SIM card slot

Standard SIM card 15×25mm

Plug and Socket type

Germany, French, UK, US available

Power input

AC 110~230V

Temperature sensor range

-10℃~50℃

Indicator

Power output and wireless signal in Blue

Max power loading

16A or 3600W

Standby power consumption

15mA 12V