---
SimPal-S20 power socket, working as wireless accessories for Main unit. It comes with temperature sensor, support power meter and power lost alarm function. It will report temperature, power usage, power lost etc information to Main unit. All settings and device status information needs to be set or received by Main unit. This device only can work by connecting to Main units.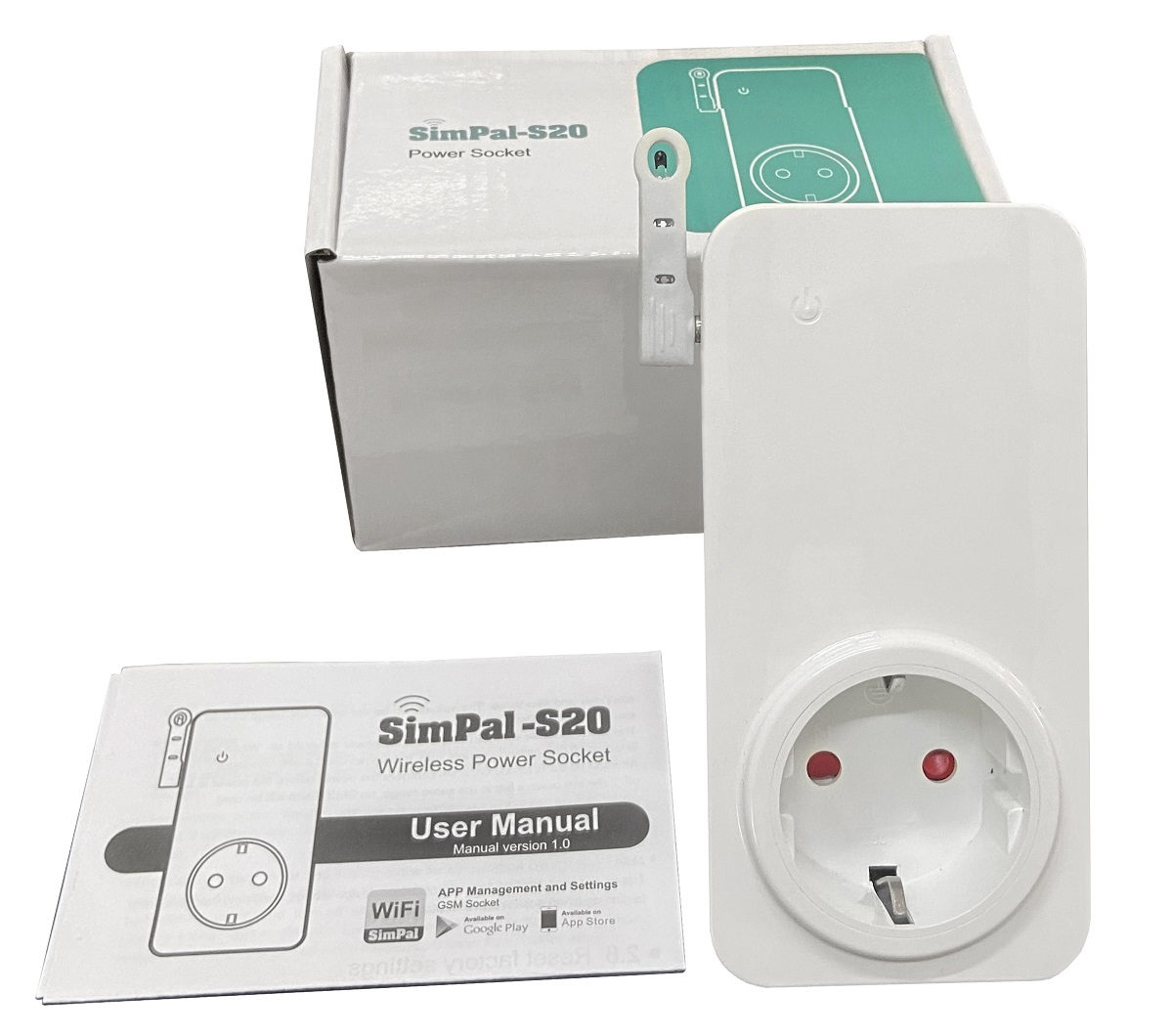 Model SimPal-S460, SimPal-S260-F, SimPal-T40-V2, SimPal-T420-V2 etc Main units can work with this slave socket.
Main Features:
Remotely on/off power: Remotely send SMS to turn on/off power
Temperature alarm: Auto report temperature when out of setting range.
Work as thermostat: Connected with electric heater, it can make it work as thermostat. When temperature high, auto turn off power, when temperature drop down, auto turn on power. Easy to set temperature range on APP.
Power Monitoring: Report device power load, daily/weekly/monthly power usage.
Schedule control: Easy set three groups schedule control or one group countdown control.
Technical Specification:
Model

SimPal-W220

Product size and weight

121*60*38 mm (No included EU plug)

121*60*75 mm (included EU plug)

204 gram

Wireless frequency

FSK 434.00 Mhz

Plug and Socket type

Germany, French, UK, US available

Power input

AC 110~230V

Temperature sensor range

-10℃~50℃

Indicator

Blue and Red

Max power loading

16A/3500W

Standby power consumption

12mA

Power Monitoring range

0-3500W

Working distance

30-40 meters

Thermostat control

YES