---
SimPal-W230-F WiFi socket integrate a lot of interesting functions. This article introduce the unique features which is different with other WiFi socket.
This is packing of SimPal-W230-KIT. It included one power socket, one temperature sensor, one wireless door sensor and one wireless motion detector.
The power socket will connect WiFi, use APP to turn on/off power. Support 5 group schedule control, time control. Most important is it support 16A 3500W loading. Can be use to control heater.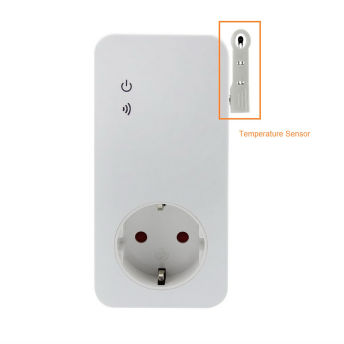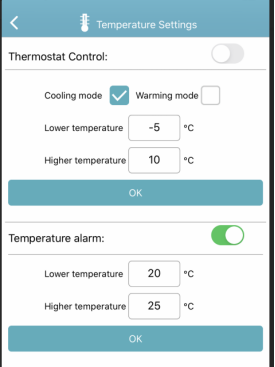 (Temperature sensor) (Thermostat control and Temperature alarm on APP)
The temperature sensor bring great functions for socket, It can read real-time temperature on the APP, can set temperature range on APP, when temperature out or back to setting range, It will send message or e-mail, you can get notification in time. The socket support thermostat control when connected electricity heater onto this socket. Set temperature range and warming mode, socket will auto turn on/off according temperature value.
Another interesting function of this socket is it can connect wireless sensor, WDS-051-F door sensor and WIR-053-F PIR motion detector all work with battery, working life more than one year, it can easy install on your house. When door open, socket will send notification on APP; when someone walk around the room, PIR motion detector will trigger, socket will send notification on APP. You can get alarm message on APP or by e-mail. All these functions are free to use without any monthly cost.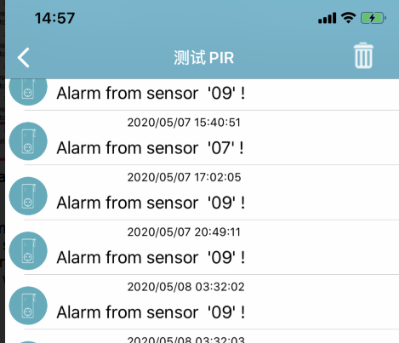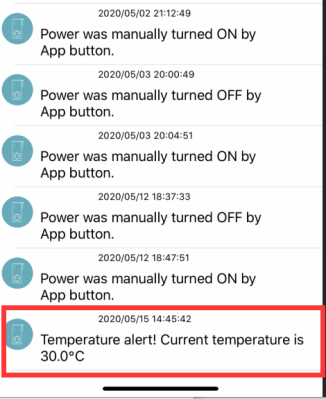 (Sensor alarm message on APP) (Temperature alarm message on APP)
It also can use wireless sensor to control socket power. Connect your ground lamp onto the socket, When you back home at dark night, the door open, door sensor will trigger and make socket turn on lamp immediately. This is interesting function to use wireless sensor control the lamp.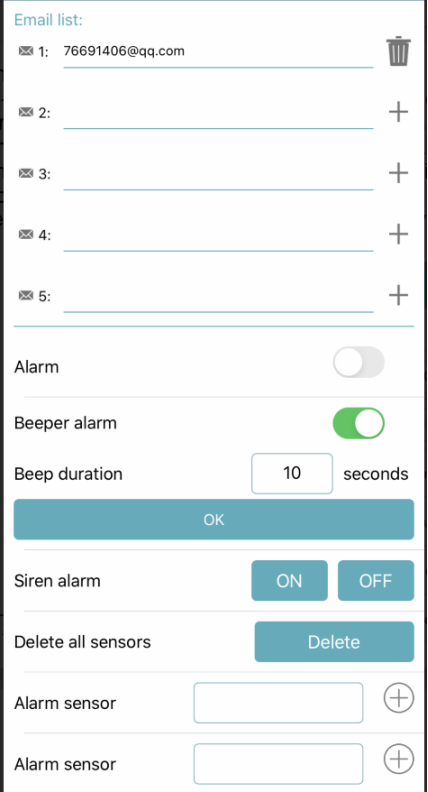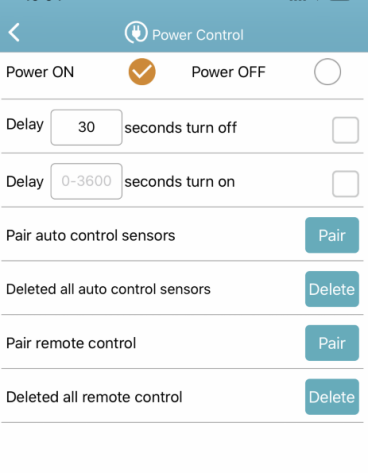 (Alarm sensor on APP) (Sensor control power on APP)

If you want need wilder temperature range or exactly temperature value, also can buy digital cable temperature sensor to work with WiFi socket. The DTS-002 temperature sensor can be put inside water or put inside fridge, it can report temperature range -30 to 100C.
After you buy the WiFi socket KIT, it do not need any cost to use it. Its free to get notification of temperature alarm or sensor alarm on APP or e-mail. Max can set 5 e-mail address for one socket.
Technical Specification:
| | |
| --- | --- |
| Model | SimPal-W230 |
| Product size | 125*60*80 mm (EU plug) |
| WiFi protocol | 802.11 b/g/n 2.4G only |
| Plug and Socket type | Germany, French, UK, US available |
| Power input | AC 110~230V |
| Temperature sensor range | -10℃~50℃ |
| Indicator | Power output and wireless signal in Blue |
| Max power loading | 16A/3500W |
| Standby power consumption | 20mA |
| Working power consumption | 30mA |
| Support wireless sensor | YES, FSK 433.92 MHz |
| Sensor working distance | 30-40 meters |
| Max Sensor quantity | 10 pcs sensor |
| Thermostat control | YES |
l Packing content:



WiFi socket (1 pcs)

Temperature sensor

(1 pcs)

User manual

(1 pcs)













WIR-053-F PIR detector

(1 pcs)




WDS-051-F Door magnetic

(1 pcs)



















l Optional accessories:
| | | |
| --- | --- | --- |
| | | |
| DTS-002 Temp sensor | WSI-055-F Strobe Siren | WSC-057-F Signal Converter |
| | | |
| WSD-049-F Smoke detector | | |
| | | |