News Center
WSS-055-F Wireless Strobe Siren in the market
---
New model WSS-055-F Wireless Strobe Siren start selling in the market. With compact design, plug & play easy installation, 2pcs AA size backup battery, it would be good accessory for SimPal alarm products.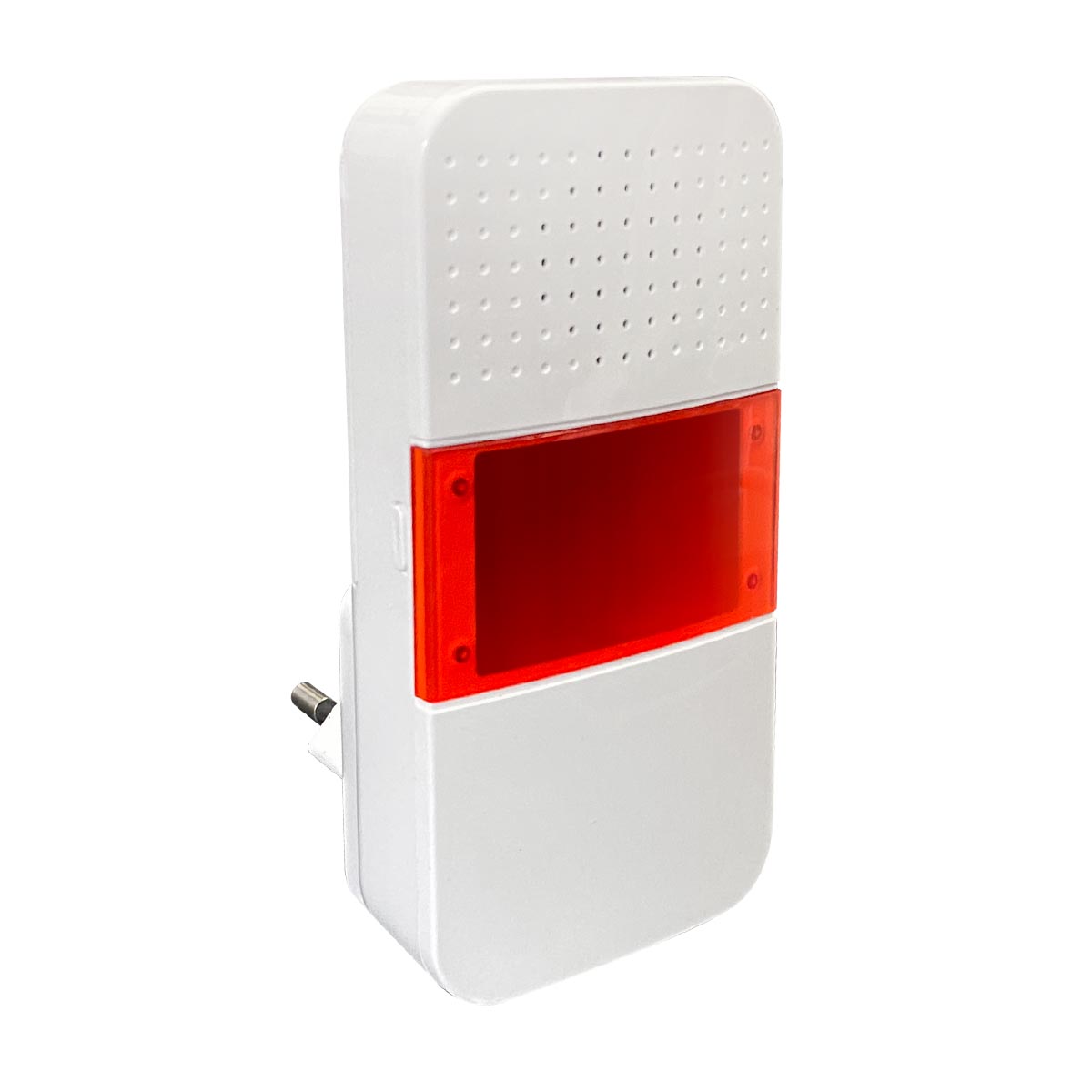 The siren can be working with SimPal-W230 WiFi socket, SimPal-T40/T420 GSM Socket, SimPal-W240 WiFi alarm system. When wireless sensor trigger, the siren will will emits 95dB loud sound to scare illegal intruders.
WSS-055-F also can working as repeater for wireless sensor, it will auto repeat the alarm signal to make wireless sensor working longer distance.
Applicable product model: W230-F, T40, T420-F, W240, G212, G4